Over the years the BIZ has commissioned numerous heritage murals to pay homage to our founders and to recognize our strong history. In 2016, we added street-art style murals to engage the youth in our community and to take advantage of the many smaller walls in alleys and laneways.
These aren't your "traditional murals" – we're bringing the best of urban art in Canada to our community!  We've commissioned some of the finest urban street artists in Manitoba and Canada as well as the from US to bring our mural program up to international standards!  The video below shows how street art became real!
In the past 4 years the BIZ along with business owners have commissioned over a dozen new urban murals throughout the downtown area, and beyond. We will continue to ignite the old grey walls of the alleys and jazz them up with more stunning street art!
In 2019 The mural the BIZ commissioned for the Demchuk Family at their business, Sevala's Ukrainian Deli was voted Winnipeg's mural of the year, by and independent panel of community judges. It was great validation for the BIZ hunch that street art would be a hit in the community, and it s great publicity promoting Transcona as a pretty cool little neighbourhood!
The artist was Michael Johnson, a Winnipeg mural artist who designed and painted the wall. The mural is done entirely in aerosol, and was completed in less that 10 days!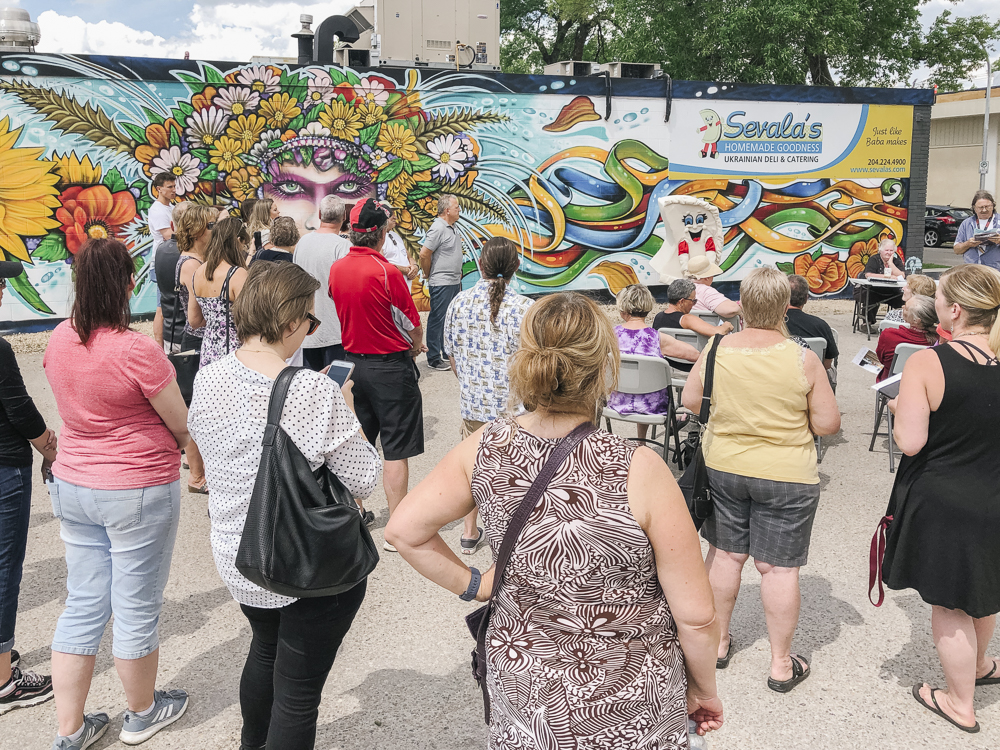 If you'd like to keep graffiti away, and add value to your building, contact us to find out more about how our mural program can work for your business.
Limited Sponsorship opportunities are available for urban art projects including murals. Call us for a Sponsorship Package.