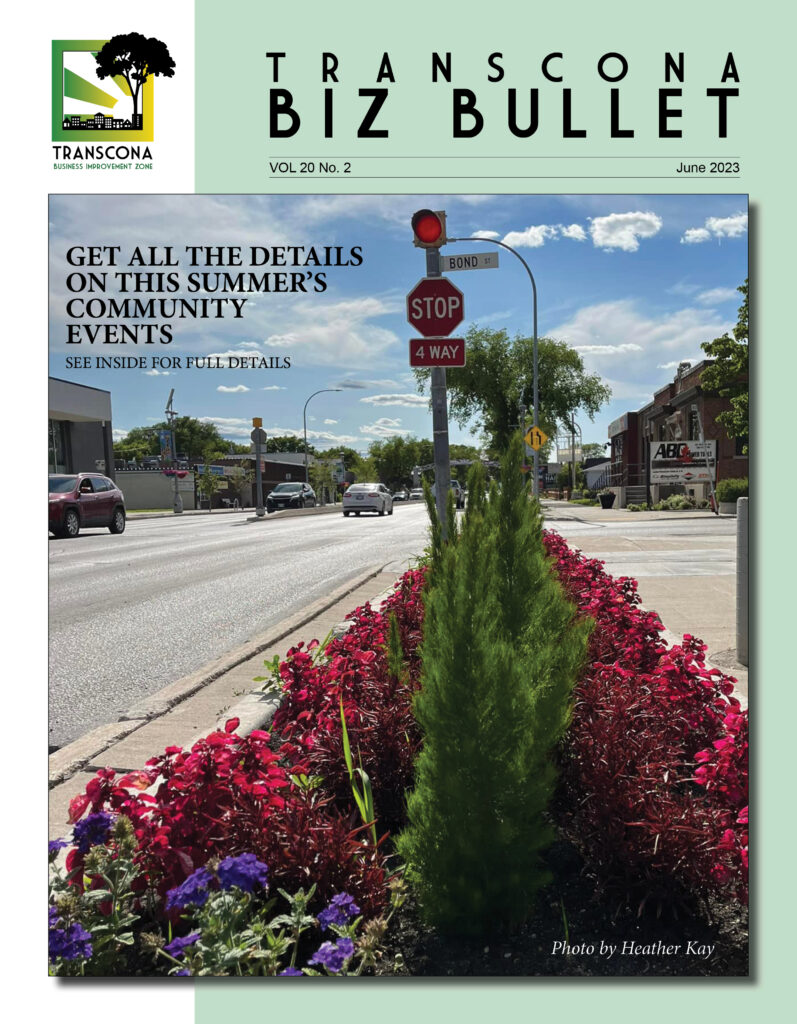 The BIZ Bullet is a free, quarterly glossy insert in the Transcona Views community newspaper and is delivered by Canada Post to over 18,000 households in Transcona. The objective of the BIZ Bullet is to let the community as a whole see what the BIZ is doing, what events we have planned, to introduce new businesses in the Zone, to feature existing businesses and to share our successes and achievements.
BIZ members have the opportunity to advertise in the Bullet, for a very reduced cost, to promote their organization, announce new staff, offer specials and to generally make the broader community aware of the benefits of shopping local.
If you'd like to be a featured business in the BIZ Bullet or would like to place an ad, please call our office at 204-222-8566 or email admin@transconabiz.ca
Annual deadlines for securing an advertising spot and payment are as follows:

To view our advertising rate card, click HERE.
To update your entry in our directory, fill out the form below, or to download a printable form click HERE.