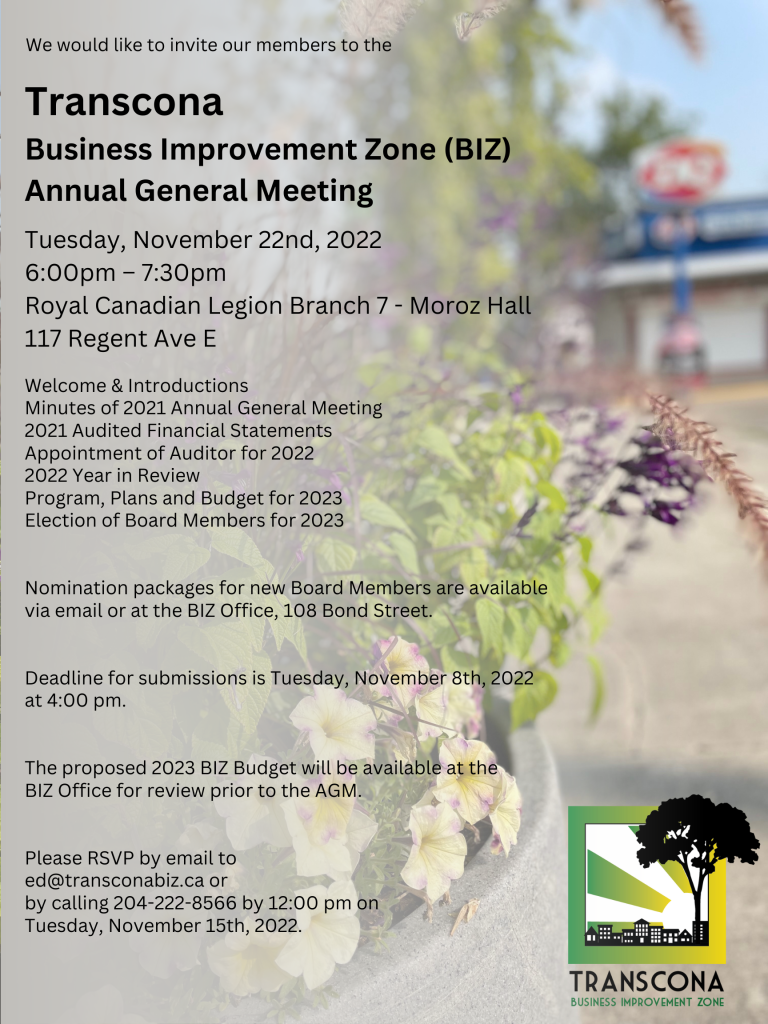 Each year Transcona BIZ hosts an Annual General Meeting (AGM) to review the audited financial statements, appoint the auditor for the fiscal year, approve the budget for following year, and elect Board Members.
The 2022 AGM will be held online on Tuesday, November 22nd, 2022, at the Transcona Legion at 117 Regent Avenue East. More details will be released shortly. Nomination packages for new Board Members are available via email or at the BIZ Office, 108 Bond Street. Deadline for submissions is Tuesday, November 8th, 2022, at 4:00 pm.
For more information, please contact ed@transconabiz.ca
The full AGM Package will be available online by November 15, 2022.