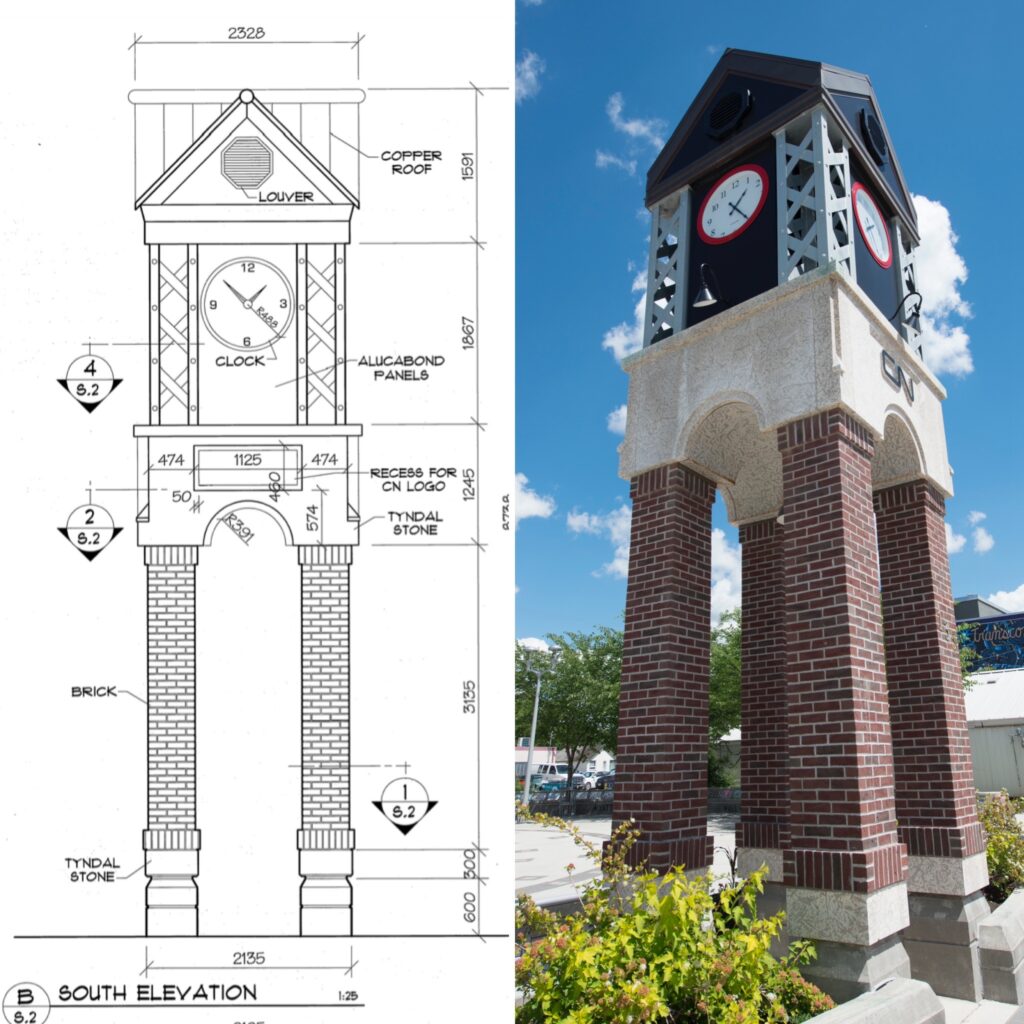 In 2012, The Canadian National Railway; commonly known as CN, announced a major sponsorship of the Transcona Centennial Square with a contribution of $250,000 to erect the Centennial Clock Tower. This joint centennial celebration was in recognition of the long-time and continuing relationship between the community of Transcona and CN's Transcona Shops.
"The bond between CN and Transcona goes back to the early days of the 20th century. The town grew around the shops complex that was being built on the open prairie. Over the decades, generations of CN workers made their homes and raised their families here. I am immensely proud that the tradition carries on today, 100 years later, and to be recognizing the ties between us in this highly visible manner."

-Claude Mongeau CN President and Chief Executive Officer, June 1st, 2012
The Tower was built on the Centennial Square in the heart of downtown Transcona. The Square pays tribute to the history, pride, and strong spirit of the community as it gathered to celebrate the 100th Anniversary.