Every spring since 2015, the Transcona BIZ partners with upwards of 3,500 locals from business sponsors, students of Transcona schools, community groups and members to clean up Transcona. Scouring the streets and parks for garbage has drastically improved our ranking – Transcona went from being last on Take Pride Winnipeg's Litter Index (dirtiest community) in 2015, to the cleanest community in Winnipeg in 2017! Support from our community has grown over the years, with our 2019 event being the largest community clean-up in the City of Winnipeg!
Our summer students were able to collect over 60 bags of garbage in the Transcona area, and we had numerous community groups who collected countless bags to add to the total. We would like to extend a great big thank you to our many volunteers, Presenting Sponsor The Chamois Car Wash and Detail Centre, and Gold Sponsor former Councillor Shawn Nason for taking part in our 2020 Annual Community Clean-Up.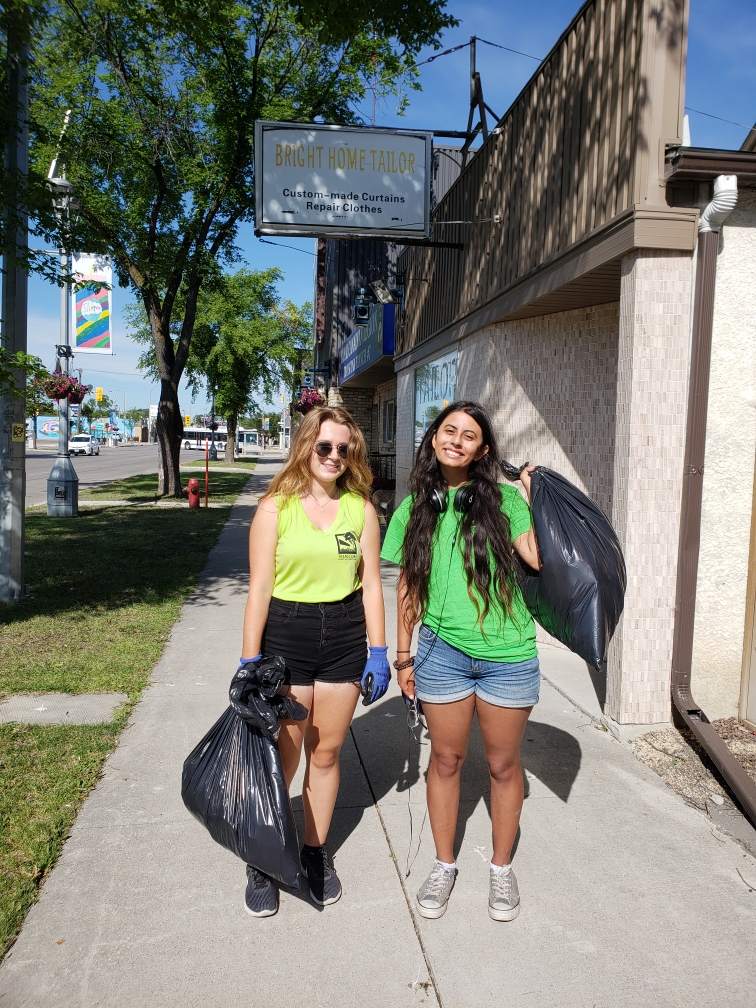 We know the residents of Transcona have a great sense of pride that has helped continue our reputation as the Park City! We are looking forward to seeing the community come together to spruce Transcona up for Spring!
A huge thank you to Take Pride Winnipeg and Recycle Everywhere for their donation of gloves and garbage bags for our clean up kits and their ongoing support.