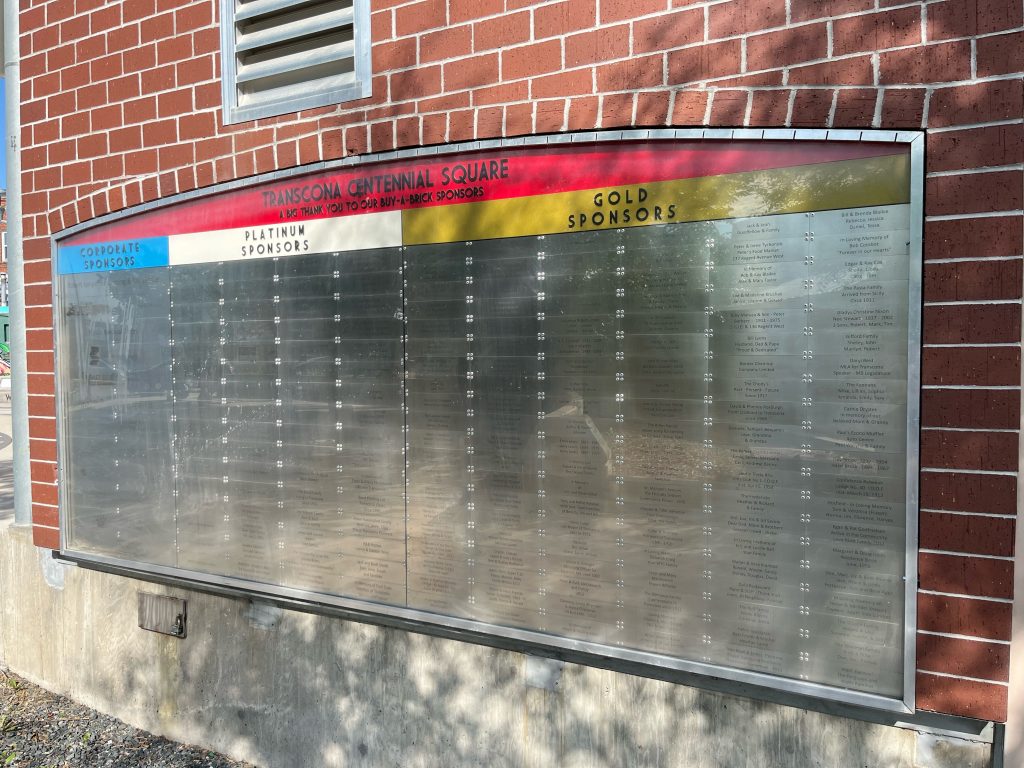 In August 2011, Transcona BIZ launched the "Buy A Brick" Campaign as part of a fundraising venture to help build the Transcona Centennial Square (TCS). Thanks to all businesses, residents and community organizations that showed support in those early days the campaign sold out quickly.
Plaques are located on the both the east and west sides of the Archambault Performance Pavillion under the different levels of support: Bronze, Silver, Gold, Platinum, and Corporate. The two display cases hold the names and special messages of those that contributed to the Square.
For a complete list of Donors, please click here.

After the success of the Buy a Brick Campaign, the BIZ unveiled a new "Buy a Paver" Campaign. Members of the public could now sponsor the ongoing efforts of the Square through the engraving of an 8″x 8″ paving stone to be placed in the ground surrounding the New Flyer Peace Fountain. The first installment of stones was showcased on August 23rd, 2014 with a reception including coffee and sweets to mark the occasion.
Honouring a loved one, celebrating a milestone, or simply recognizing life in the community have all been written in stone, and placed for everyone to enjoy. Next time you're at the square, have a read, and share a thought for the many wonderful lives that have been lived in Transcona.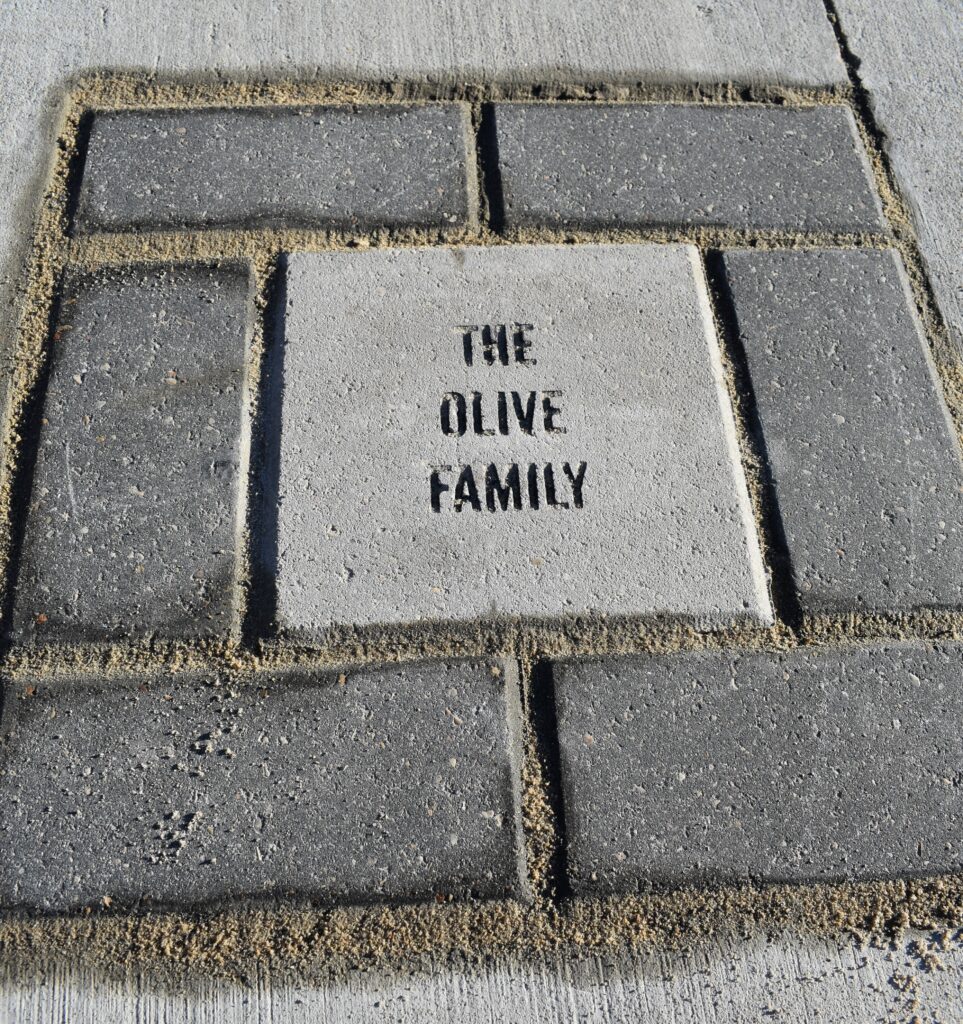 The Buy a Paver Campaign continues to grow every year, to find out how you can have your own piece of history placed at the Square, click here. Please note: the minimum number of 15 pavers needs to be met before we can place an order.