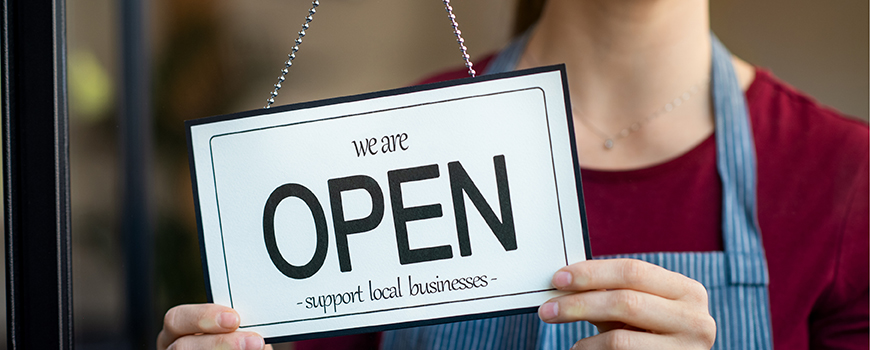 The COVID-19 pandemic has been difficult for everyone, but it has been especially difficult for our local businesses. To help, the Transcona Business Improvement Zone (BIZ) is offering micro-grants up to $500.00 to qualifying small and medium-sized businesses within the zone.

About the Program
Businesses meeting the eligible criteria will be reimbursed up to $500.00 each to help cover the cost of personal protective equipment, including plastic dividers or shields, masks, sanitization stations, floor decals, etc. Grants will be given on a first come first serve basis up until $20,000.00.

Program Guidelines and Criteria
Businesses that are eligible meet the following criteria:
Funding will be available to all BIZ members or business property owners within the Transcona BIZ zone in good standing with the City of Winnipeg taxation department.
The business has less than 50 employees.
The business has experienced a decline in net revenues or hardship as a result of COVID-19.
The business is independent or locally owned (franchises are included).
Owner(s) have not prepared the business for closure or dissolution following March 2020. For example:

Announced a permanent closure to their employees or customers
Held a closing-out sale
Listed their business for sale

Businesses must submit copies of receipts up to their claim amount dating as far back as March 2020.
Businesses must have the ability to share the impact of this grant for Transcona BIZ marketing and promotional purposes.
The following organizations are not eligible (as the program is only open to Transcona BIZ levy-paying members):
Non-profit organizations
Churches or religious organizations
Government agencies or offices
Residential projects/Home based businesses
Applying for Funding
The Transcona BIZ reserves the right to request more information from the applicants and/or make suggestions for design changes rather than an outright denial of the application. Once the application has been received, the Executive Director will review and make recommendations to the Transcona BIZ Board of Directors. All applications will be reviewed by the Board of Directors.
Click here for the Transcona BIZ COVID-19 Micro Grant Funding Application Form.
Please note that all applications must include a copy of receipts for expenses being claimed in order to be considered. These receipts can be forwarded in an email to admin@transconabiz.ca, or delivered to the Transcona BIZ Office at 108 Bond Street.

The Transcona BIZ Board will have full and final authority on all applicants for funding. The BIZ Board's decisions are final and may not be appealed.
If you have questions, would like to request an application form in another format, or need help with the application, please email admin@transconabiz.ca or phone: 204-222-8566.