Each year, Winter Wonderland looks just a little different! This gives us a chance to explore the community in many different ways. We hope you enjoy exploring!!
In 2022, we see the appearance of AR in Transcona!! Augmented reality (AR) is an interactive experience that combines the real world and computer-generated content. The Transcona BIZ is happy to include some fun and interactive pieces this holiday season at the Transcona Centennial Square.
Simply visit 135 Regent Ave, open your smart phone camera and scan the QR codes on the posters attached to the side of the stage.  Once you have opened the Instagram app, move your phone around to locate the pieces!  Make sure to tag @TransconaBIZ so that we can see and share all the photos and for your chance to win 1 of 3 gift cards to your favourite Transcona BIZ Member Business!  
Display available from December 5th until January 9th, 2023. Draw to be held January 10th, 2023.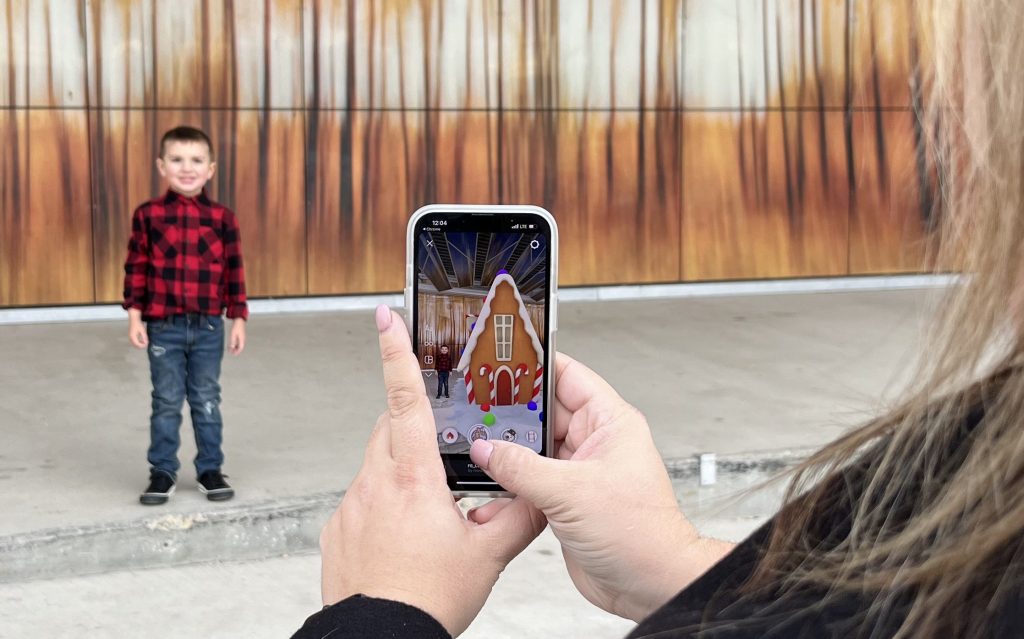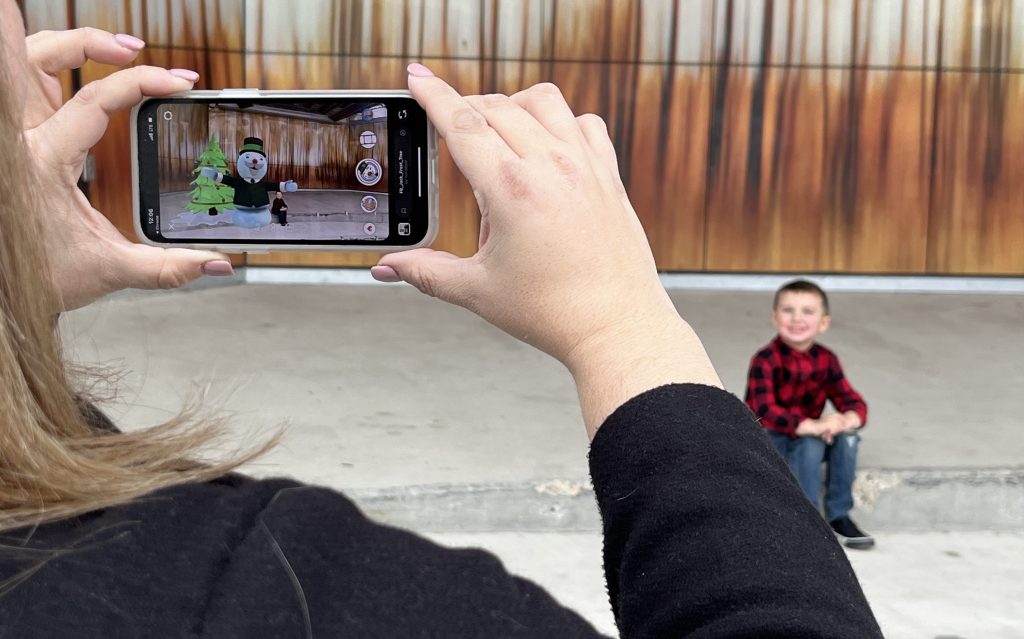 In 2021, we teamed up with The Travelling Sign Painters to help bring the magic of the season into shopfront windows around Transcona! Each one of the seven windows featured a different classic holiday tale, from Rudolph the Red Nose Reindeer to the Little Match Girl. Did you have a chance to explore the zone and find your favorite?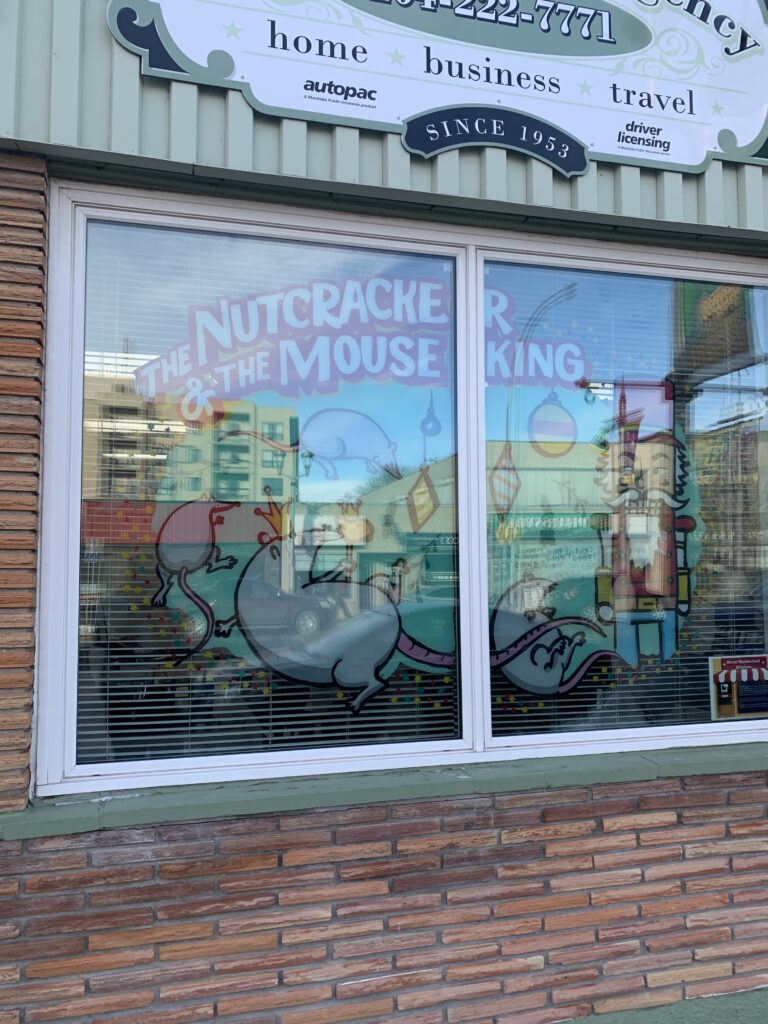 From 2013 to 2019, Winter Wonderland included the Transcona Centennial Square lit up with 12 trees decorated by member businesses while helping to raise funds for the Transcona Food Bank. Each year the event kicked off with an evening of hot chocolate around the fire, with Mr. and Mrs. Clause entertaining the kids.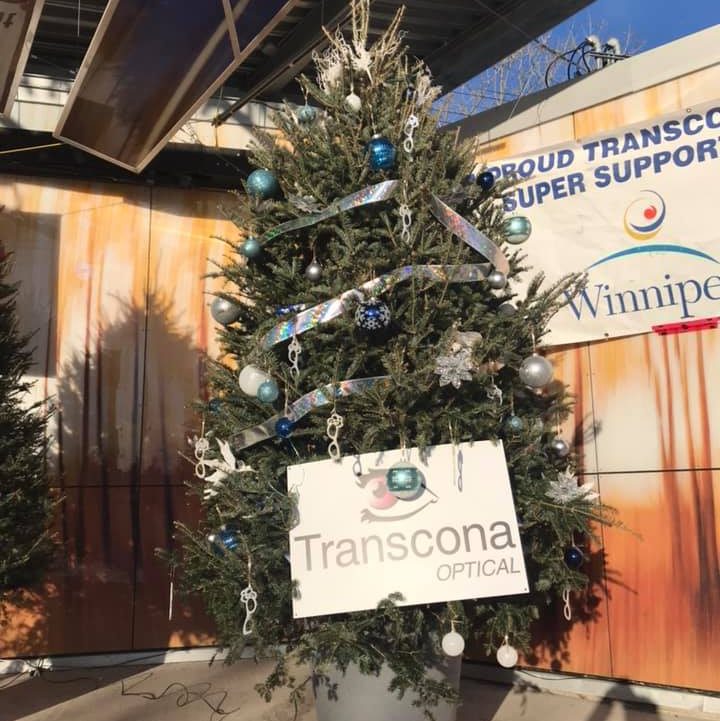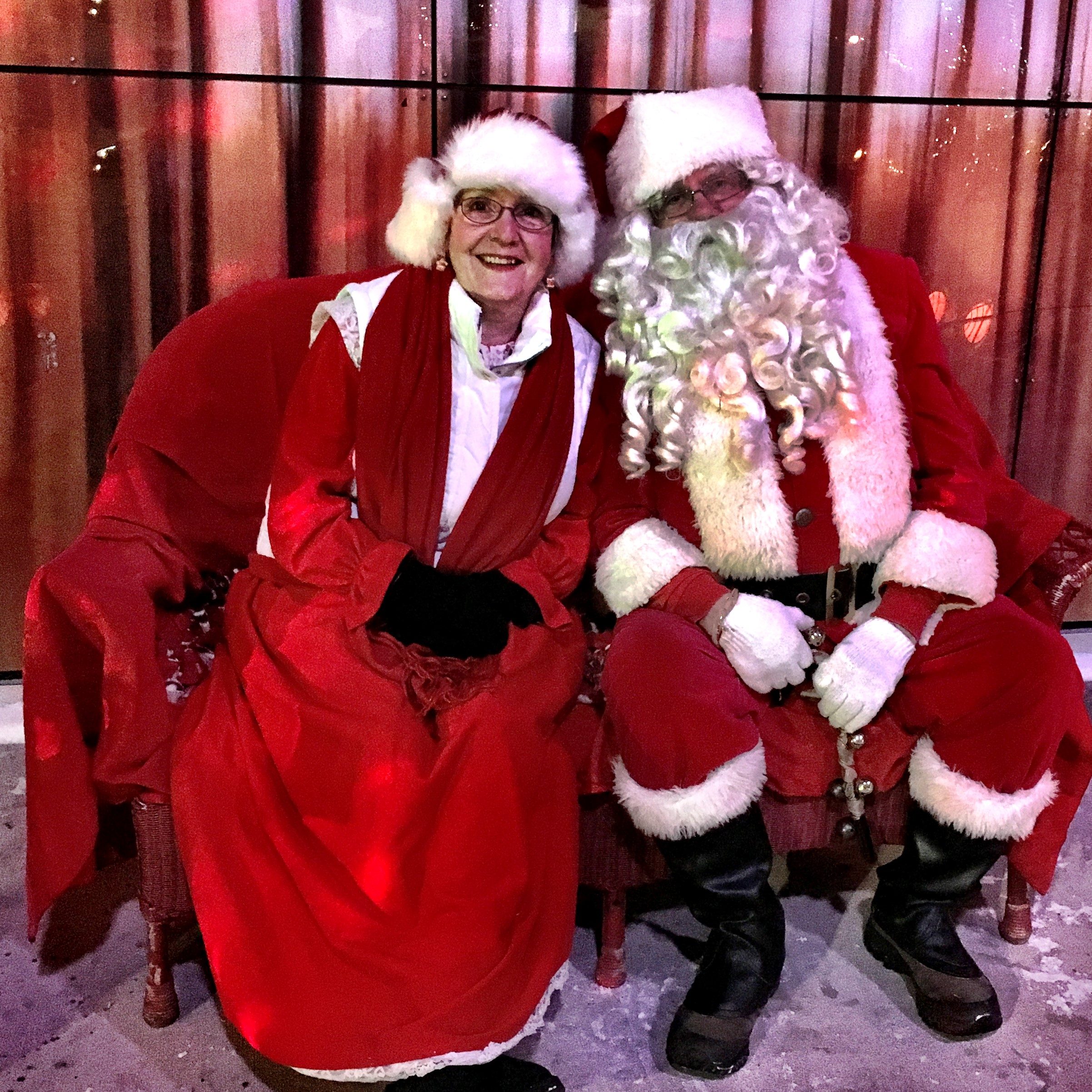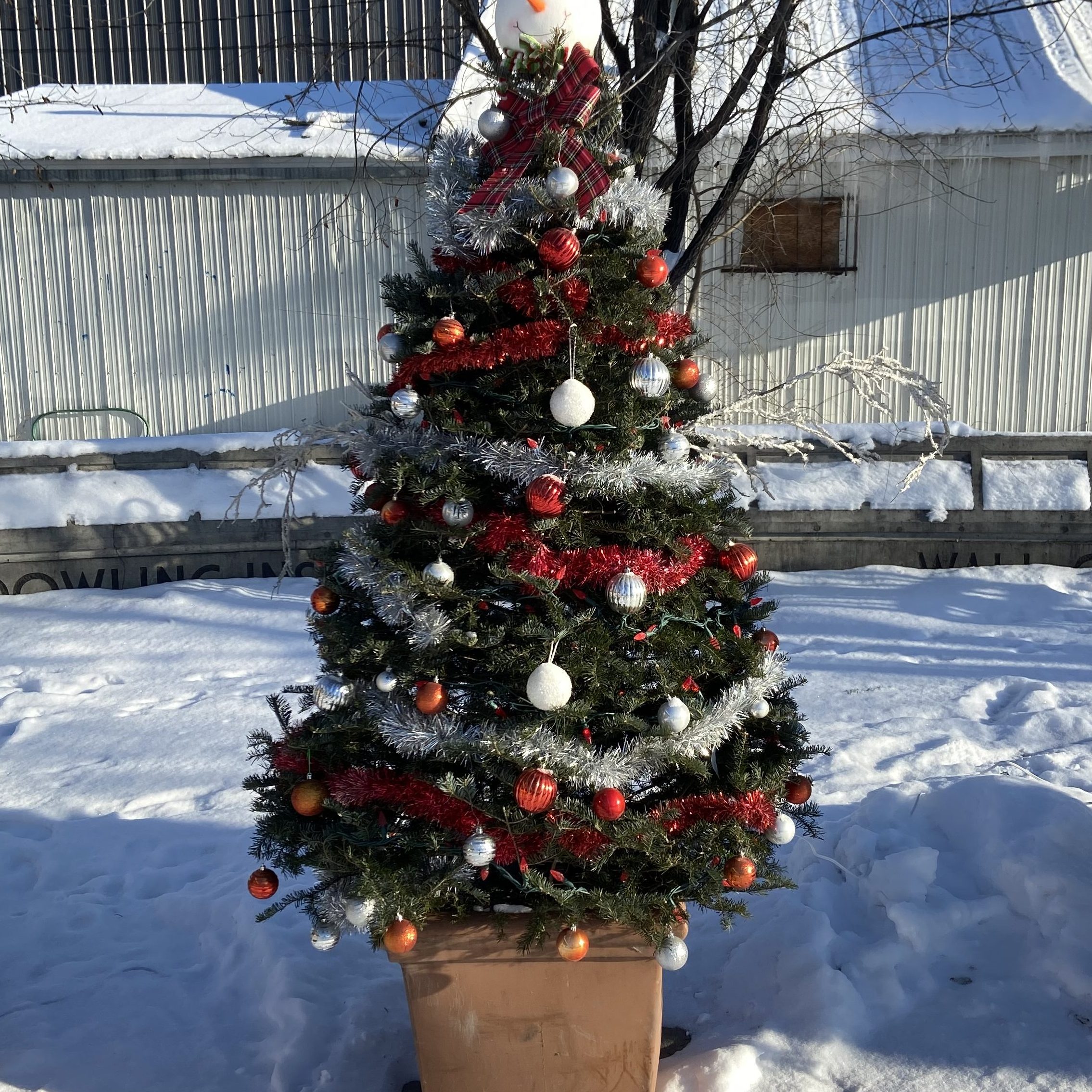 Winter is a magical time of year in Transcona! In addition to our Winter Wonderland festivities, you will find shooting stars, snowflakes, rope lighting and garland twirling around poles, hanging baskets bursting with baubles and fresh pine, and local shops embellished with sparkling string lights along their rooftops.
Transcona Centennial Square is dressed up with lights, garland, and two grand pine trees welcoming visitors into the space that plays host to the annual community skating rink.