We've teamed up with The Travelling Sign Painters to help bring the magic of the season into shopfront windows around Transcona! Keep your eyes peeled to discover a variety of colourful artworks, each with their own festive theme, decorating local businesses. Enjoy taking pictures with the displays and tag @transconabiz on social media to share your finds. For a chance to have your photo featured in the next BIZ Bullet issue, email it to admin@transconabiz.ca.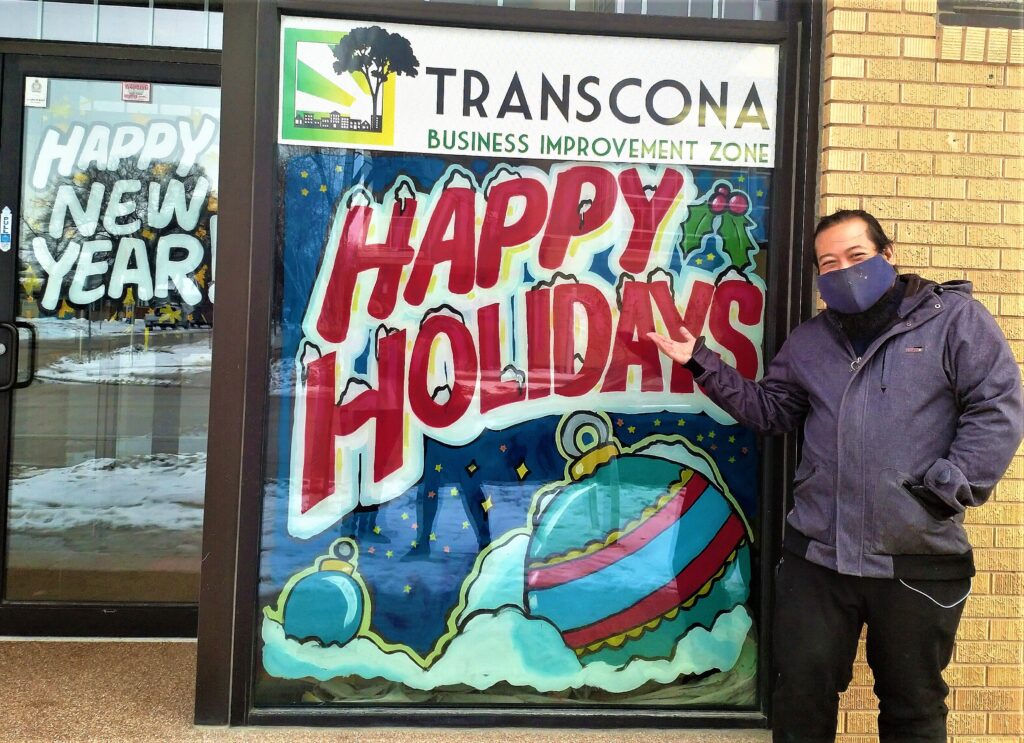 Winter is a magical time of year in Transcona! Adorning our streets you'll find shooting stars, snowflakes, rope lighting and garland twirling around poles, hanging baskets bursting with baubles and fresh pine, and local shops embellished with sparkling string lights along their rooftops.
Transcona Centennial Square is dressed up with lights, garland, and two grand pine trees welcoming visitors into the space that plays host to the annual community skating rink.