We could all use a little bit of Wellness in our lives. Come down to the Transcona Centennial Square (135 Regent Ave W) on Tuesday, July 16th, 2022 and Tuesday, August 16th, 2022 from 4:30pm-5:30pm for some free Fitness in the Square!
Stretch and strengthen your body and mind with Bernadette from Love your Body Yoga, who specializes in body positive, accessible and adaptable yoga. This sessions will be fun and suitable for all skill levels! Grab your yoga mat and water bottle and join us for a little bit of community wellness. Registration is required by filling out the form below. Space is limited, so register today!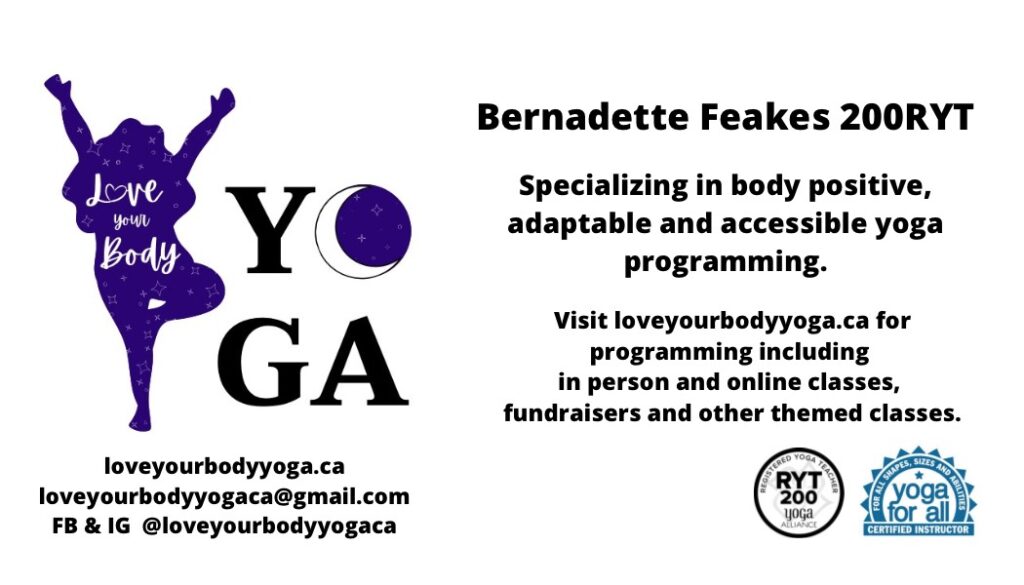 Hosted by: Love your Body Yoga – Body Positive Fitness Programs MB
A body positive, non-judgmental, supportive and relaxed hatha vinyasa beginner class with variations of poses offered to choose your own adventure. Bring your yoga mat and bottle of water, optional to bring yoga blocks, straps, or a blanket/towel/sweater for your knees.